Hello. My name is Matt Edmunds from Edmunds & Company Log Home Restoration. We're based here in Washburn, WI. We are a log home restoration and repair service company. We have been in business for over 40 years.
We're out there each week repairing existing structures – whether it be blasting off old faded or pealing finishes, whether it's replacing rotten wood or doing refinishing and re-caulking, and chinking.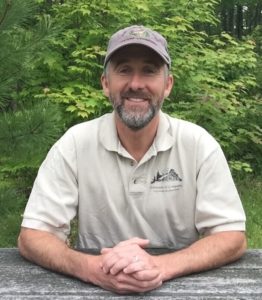 This year, I'm gonna do a little video blog series that's going to showcase some of the work we do, but also try to give people some helpful tips on what they can do to maintain their own log homes but also learn to recognize when they've got issues and they need to bring in some help.
So again – I'm Matt Edmunds from Edmunds & company. I'm gonna be doing this video blog series throughout the summer.
Thanks for watching. Have a good day.
Related Links:
Log Home Services
Frequently Asked Questions
Where We Work