This is a log home repair project we completed this winter near Baudette, Minnesota. Lack of proper roof flashing and rain gutters was part of the cause of the rotted log damage across tall exterior walls and into the interior also.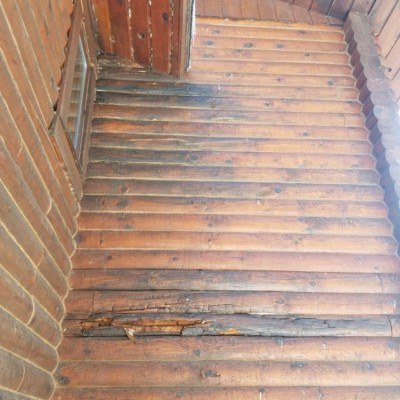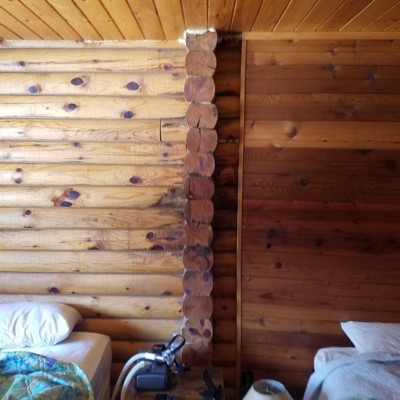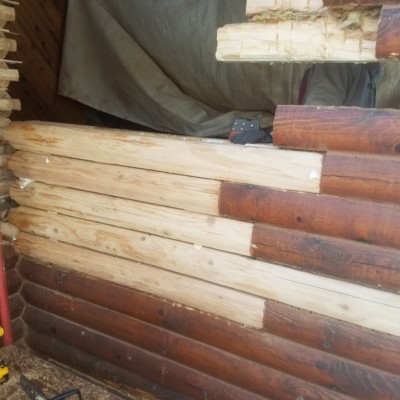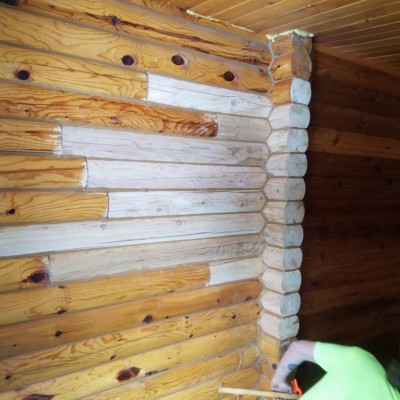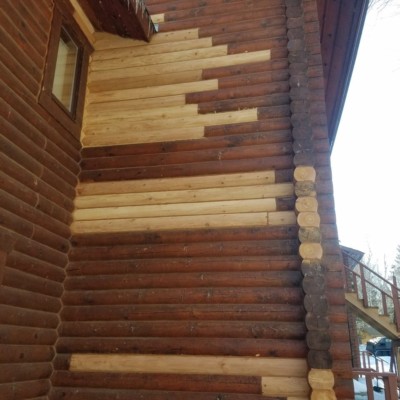 The Solution
In this case we had to remove whole logs near the roof line because the log rot had penetrated all the way thru the wall. Repairing logs with cedar material is important because cedar is very rot resistant. Log rot is the most common problem we see in logs homes and cabins in Minnesota.
We repair log cabins and homes all over the Wisconsin and Minnesota in all seasons. Contact us for an estimate on your log home repair project.