On this log repair project near Askov, MN we replaced the rotten components of a pine log truss on the exterior of a home. We had to support and remove the original rotten pieces, install new cedar logs and finally stain the new wood to match the old.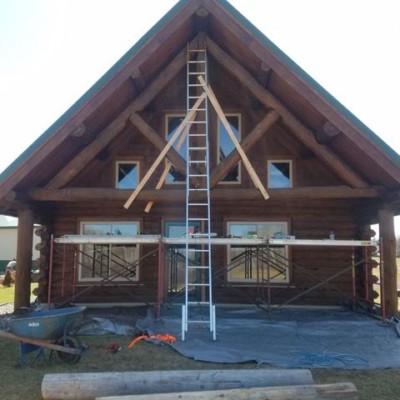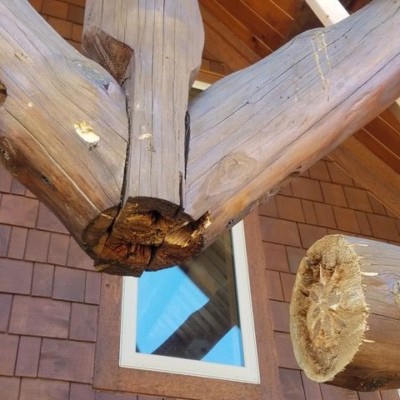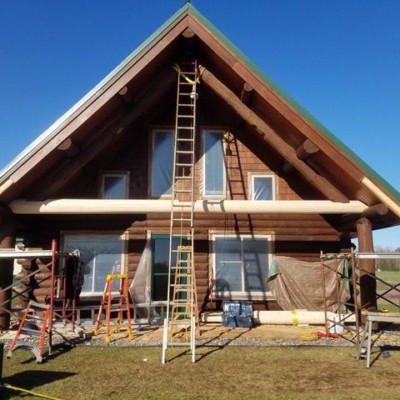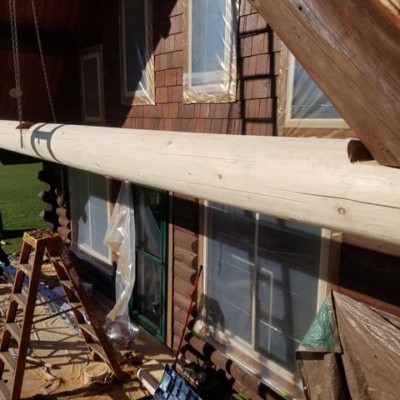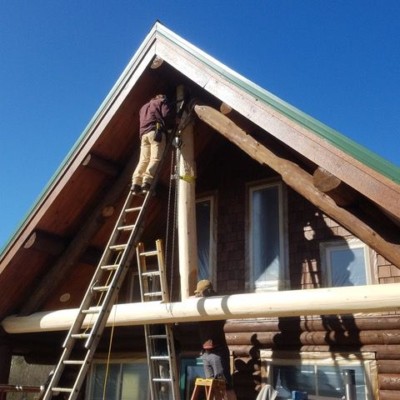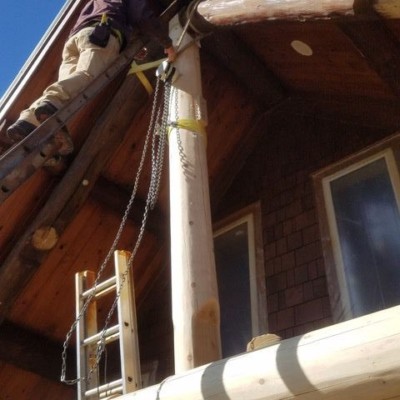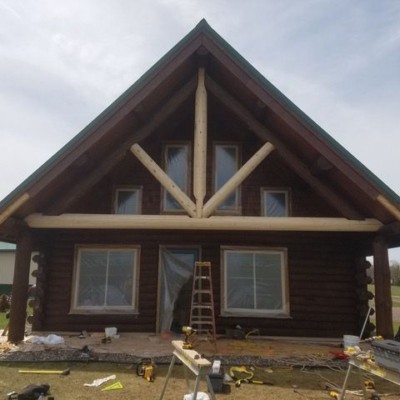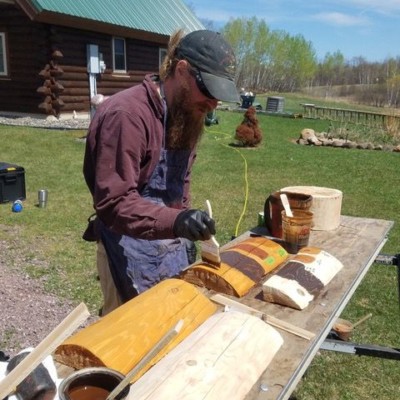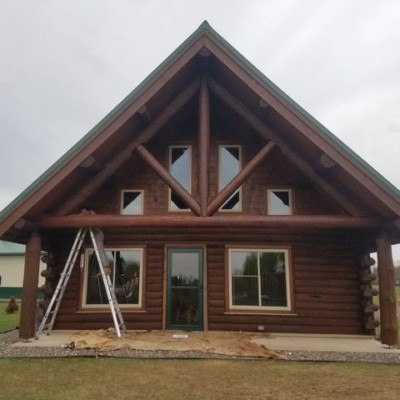 The Solution
Trusses like this are challenging for their structural and interconnected nature. Our team safely removed the old logs and assembled the new ones and then restained all logs to match.
While the final product is beautiful, it's the structural excellence that we are most proud of on this job. See more types of log replacement projects we can complete here.