This little cabin had been abandoned and was in severe disrepair. The vertical, or 'Palisade' logs as they are called, were rotten in many places where the log ends came down onto the foundation. This was a whole house project for sure.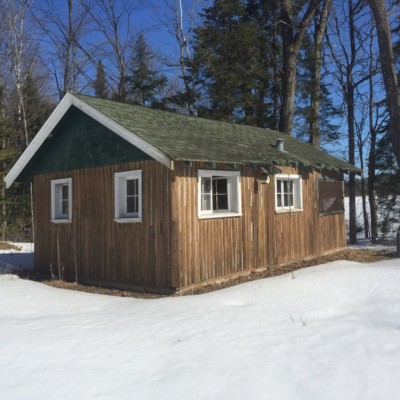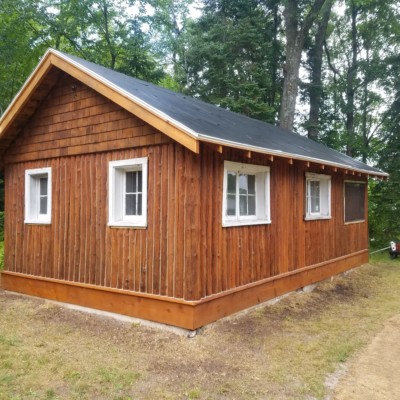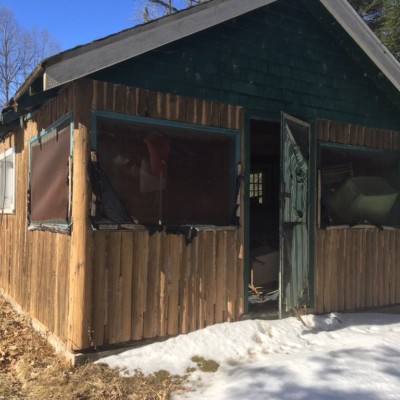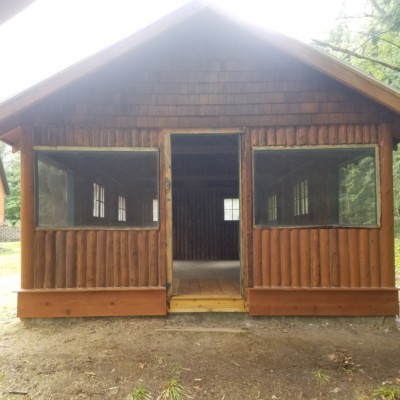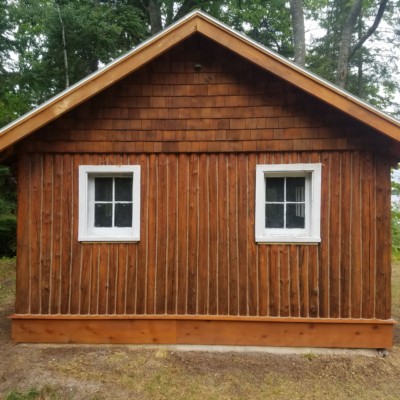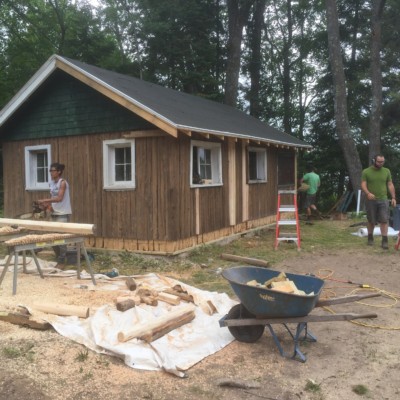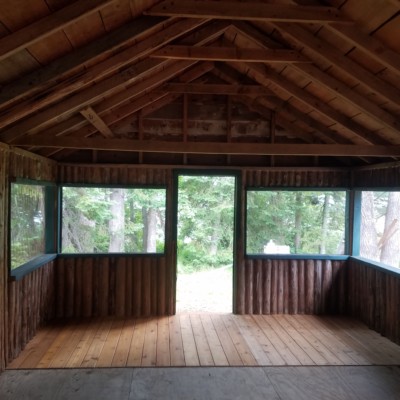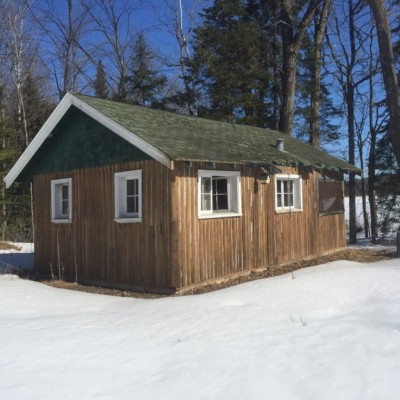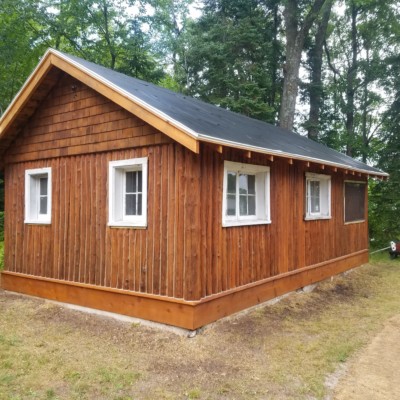 The Solution
For the exterior, we removed mortar chinking, created a 'curb' made of cedar to make the base more durable, removed the existing decay, blasted the whole exterior followed by borate treatment, stained, and finally chinked all the joints with Permachink.
We also replaced a major part of the roof, stained the interior logs, and replaced the entire interior floor.
Learn more about how we work on homes in need of vertical log replacement.