Teamwork Makes the Logs Work
Meet the team crafting log repairs from Manitowoc to Cloquet and beyond.
There would be no happy customers without the employees we rely upon to do blasting, crown repairs, log replacement, and all the other expert services that Edmunds & Company is known for. Meet the team working across Minnesota and Wisconsin for the 2021 season.
Blasting Crew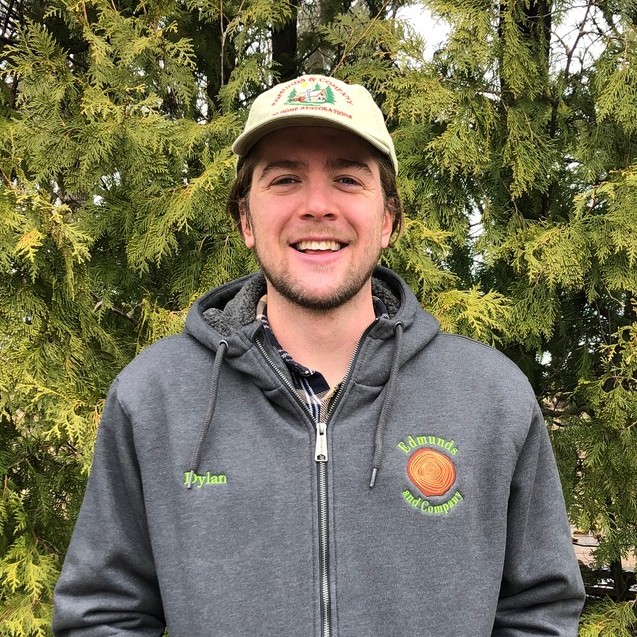 Dylan – Blasting Leader
The fearless leader of the blasting crew! Dylan lives in Washburn and has been working for us for more than four years. The intellectual leader of our crew Dylan plans graduate school for English in the coming years.
Tyler – Blaster
One of the young guys, but also a positive force to get jobs done. Tyler has many interests, and wants to learn about stuff. Hunting and fishing are Tyler's passions and there are not many jobs where he doesn't find a way to wet a line and see what lurks in the depths of Wisconsin and Minnesota lakes.
Northern Crew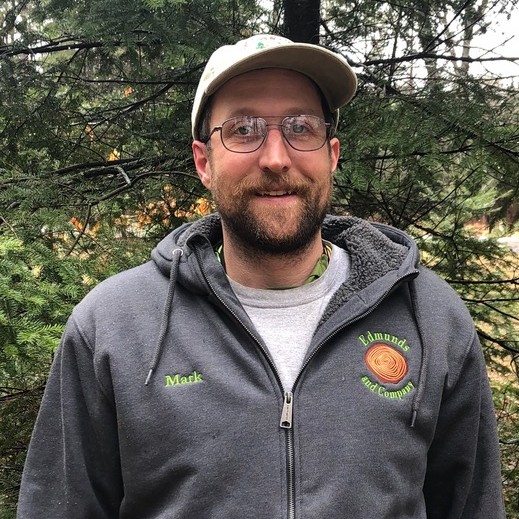 Mark – Crew Leader
Mark has been with us for almost a decade. Starting off as a laborer and then blast helper, then moving to blaster. Now mark leads our northern crew. Mark is an artist and an outdoorsman and a builder extraordinaire.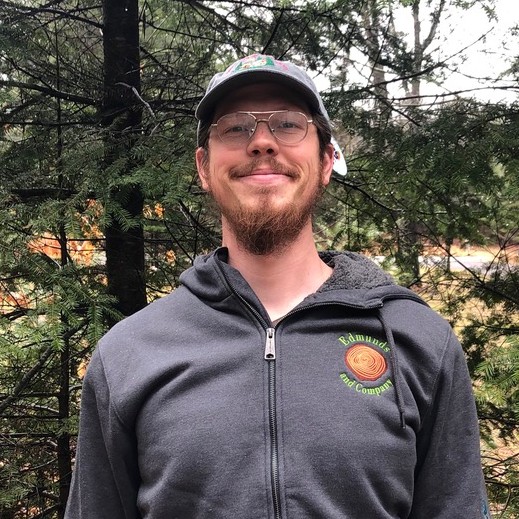 Jeff
Jeff is one of our newest employees. He brings a variety of skills to his work, and we are happy to have him aboard.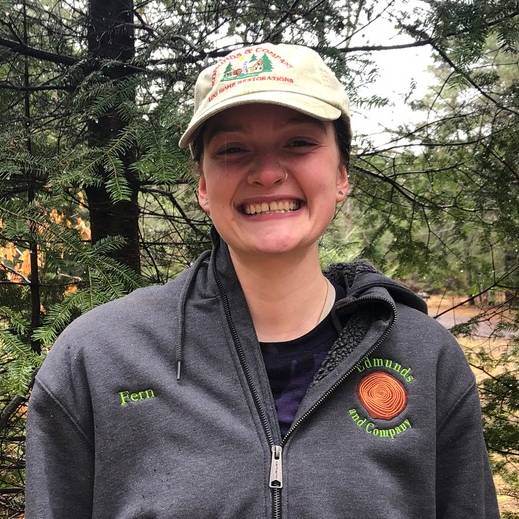 Fern
Fern has been working for us since she was a teenager, and we are happy to have a gender diverse crew, thanks to her. She brings many skills to the table, and is a part-time masseuse on her weeks off.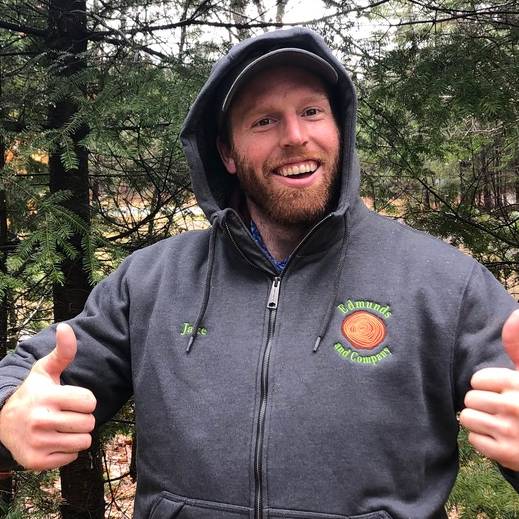 Jake
Jake is one of our newest employees and we love his spirit, and he loves to fish.
Western Crew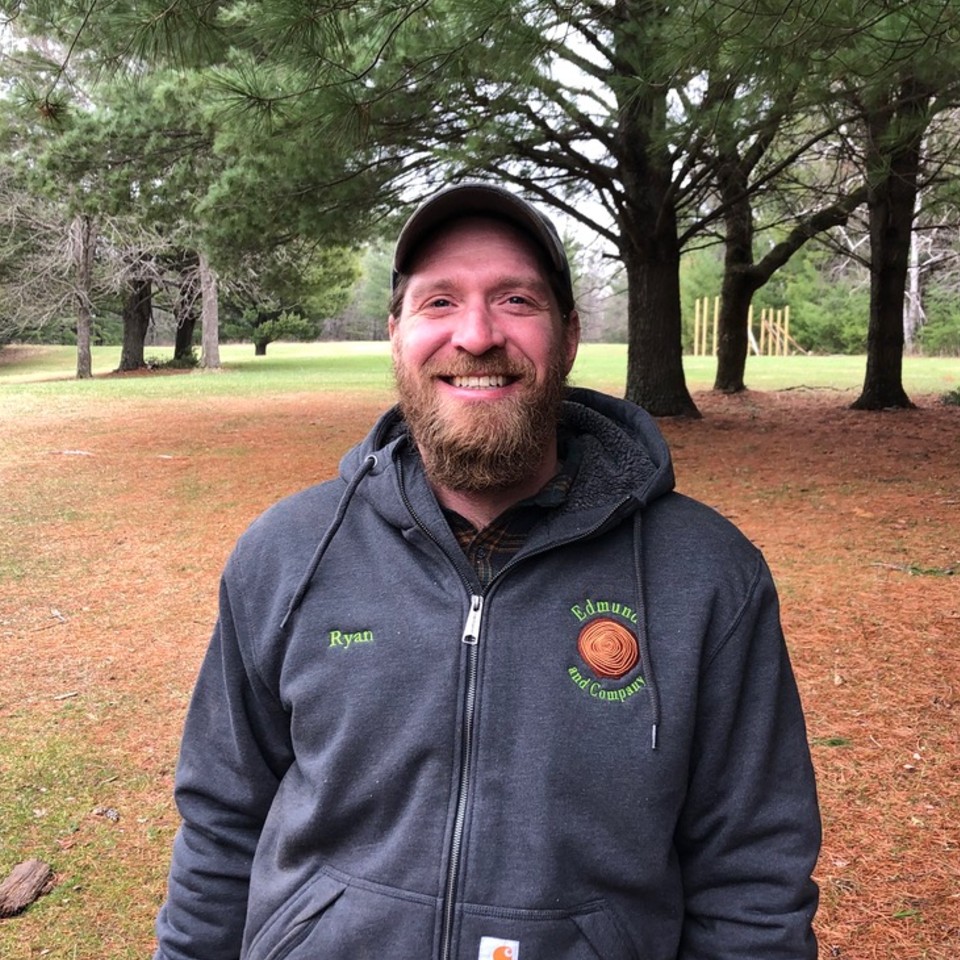 Ryan – Crew Leader
Ryan is the crew leader for our 'western crew' based in Brule, Wisconsin and Duluth, Minnesota. A Native Wisconsinite having grown up near Port wing Wisconsin Ryan is a Packers fan and loves deer hunting and building things on the weekend. Ryan has an extensive background in property maintenance and came to us as a skilled carpenter more than 7 years ago. With a background in carpentry and rustic log and timberframe work Ryan brings all the skills needed for this work.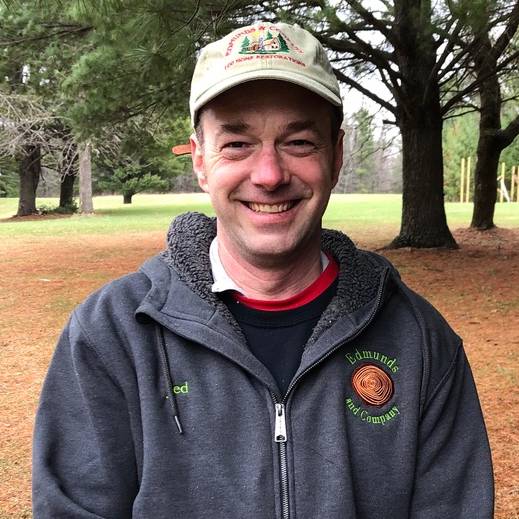 Jed
Jed has been with Edmunds and Company for more than two decades. He is our most experienced log worker. There's nothing that Jed can't fix. Rotten logs should be afraid!!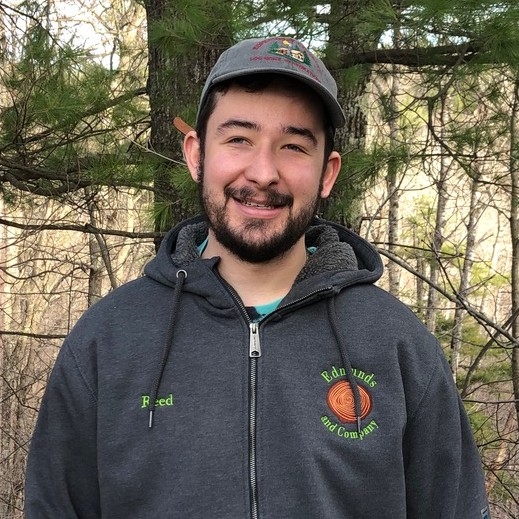 Reed
Reed has been working for us since he was a teenager and shares the blessing and the curse of being the bosses son. Reed loves music production and spending time with his friends and family.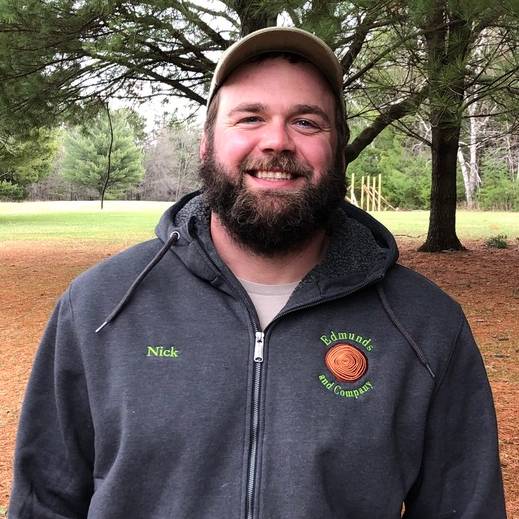 Nick
The big man. Nick is the guy to get one end of the log while the rest of us get the other. All kidding aside Nick is a great worker, with a smile, he gets a whole lot done. Nick is a Vikings fan, an avid bow hunter and a Family man to boot!!
Administrative Staff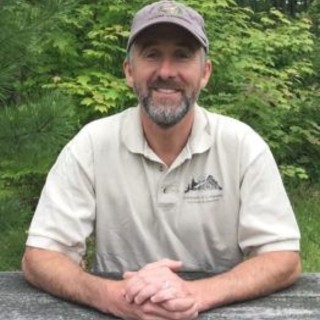 Matt Edmunds – Owner
2nd generation owner and lead salesman.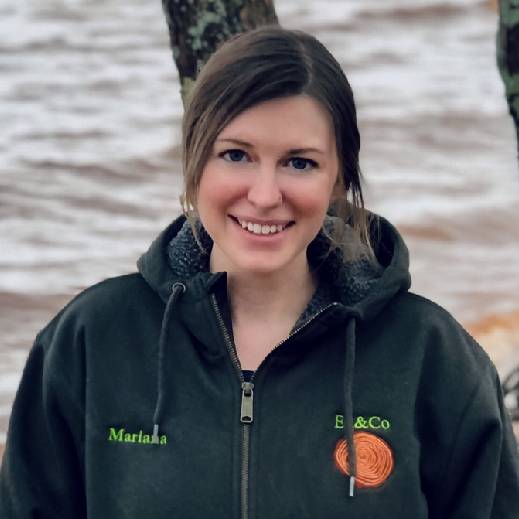 Mariana – Office Manager
Mariana holds everything together! Among many other things she make sure the crews know where to go, the customers know what to expect and everyone gets paid! 🙂 Mariana and her husband live in Ashland Wisconsin with their two young children. She enjoys the water, mountain biking and spending time with family.