Log Homes that Are Painted Instead of Stained
Logs that have paint on them instead of stain often cause log home owners big headaches. Paint is not the best choice as a finish because it does not allow the logs to breathe. A quality log home stain is your best choice to ensure healthy logs and longevity.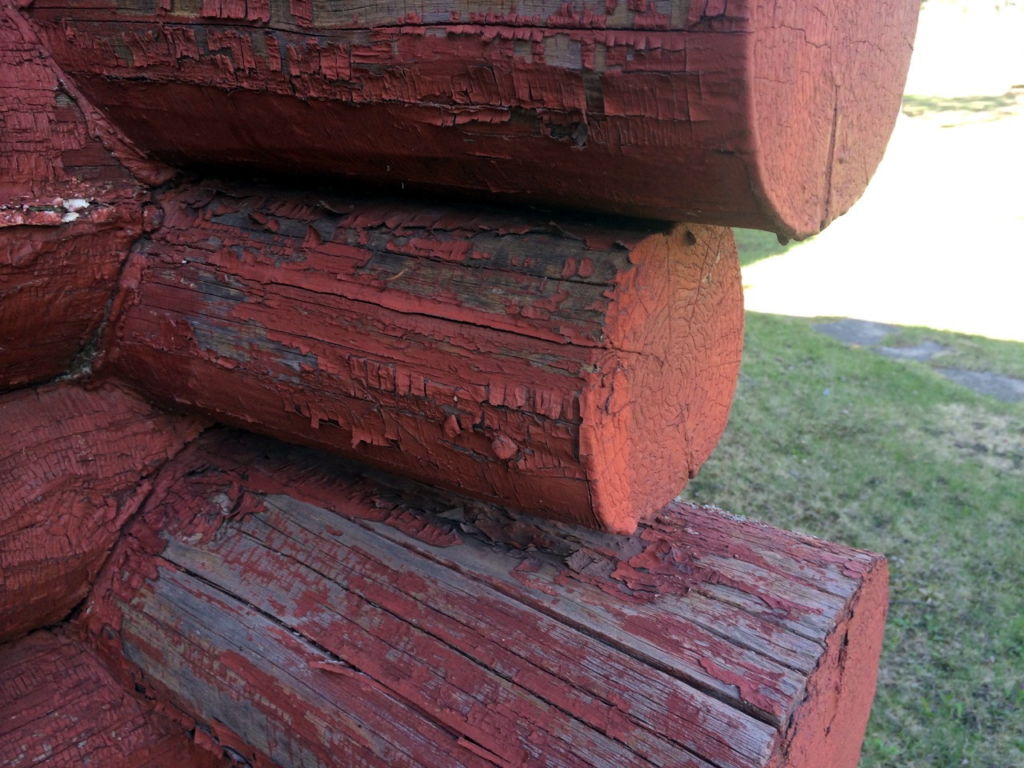 Manufacturers continue to improve log home stains. What used to be considered the "best you can buy" even as little as five years ago is now considered a thing of the past as new and improved stains enter the market.
If you have a log home that has paint on it rather than stain, you might want to consider having it blasted off so you can start over with a quality log home stain.
Not sure what is the best solution for your log home? Contact us and speak to a professional who can help you select the right finish.
Trust your log home to Edmunds & Company. We are log home problems solvers! 715-373-5744