CHINKING OLD LOG LODGE NEAR SPOONER, WISCONSIN
This log lodge was built around the turn of the century and over the years, it was used as a resort as well as a private residence. In 2006, the Pundyk family purchased it. The lodge and property were in pretty rough shape. The chinking was in need of major repair.
The family contacted Edmunds & Company because of our experience in doing in-depth log home restoration work. They trusted us with bringing this log building "back to life".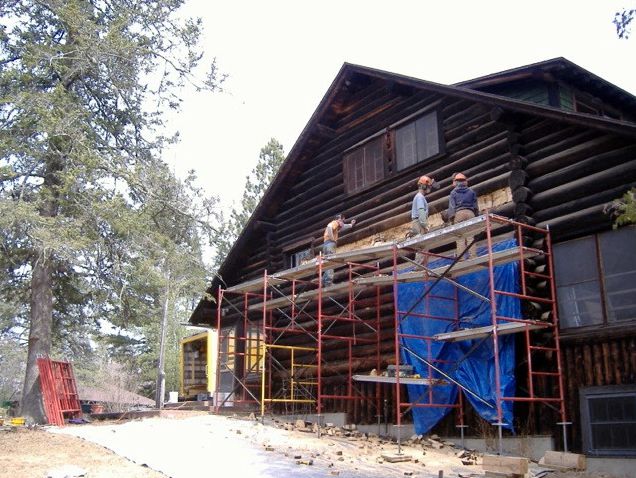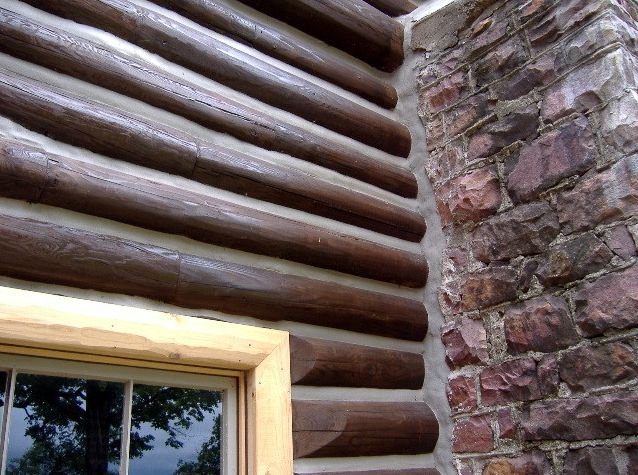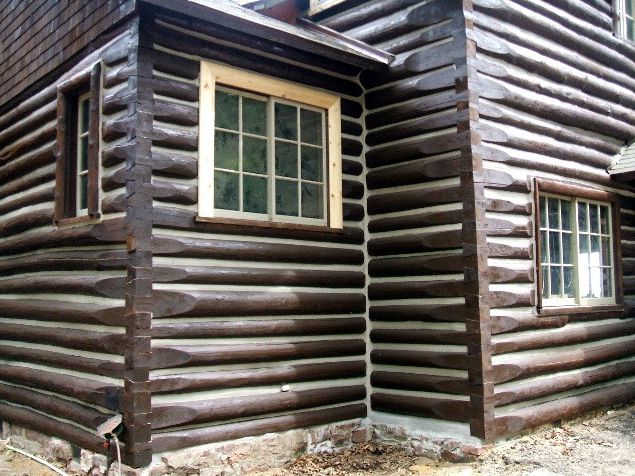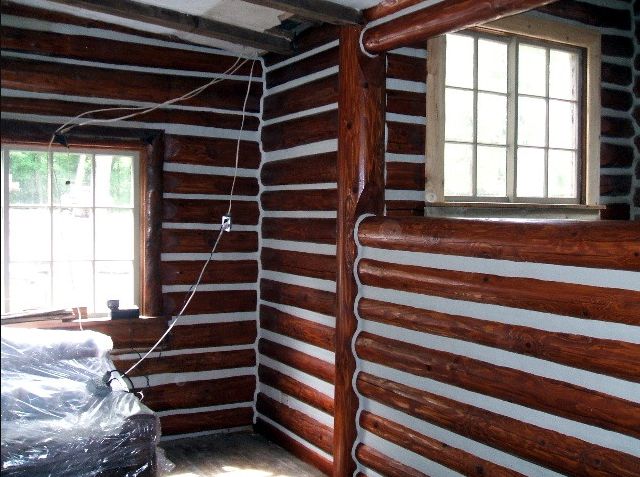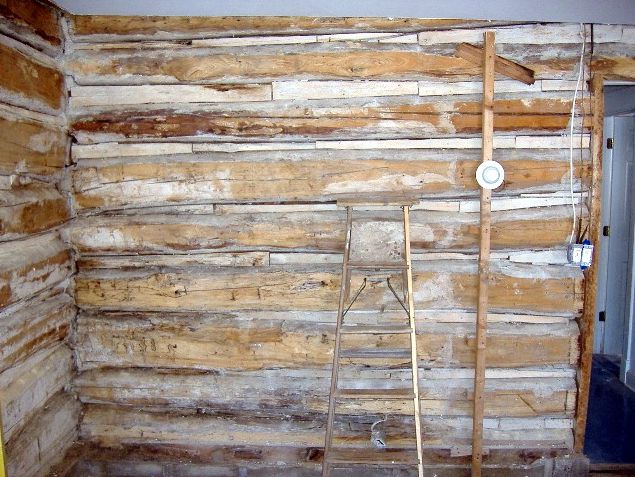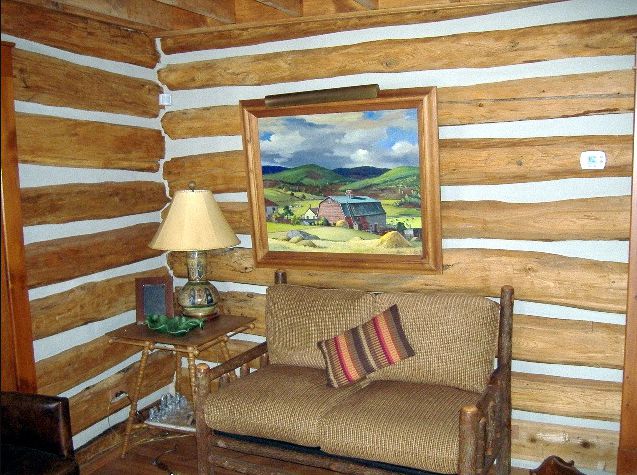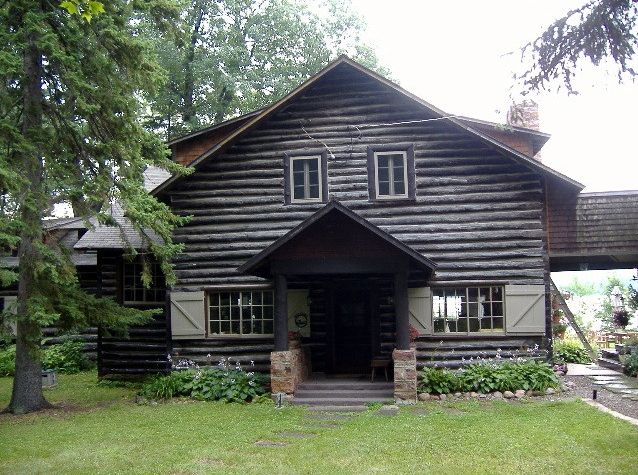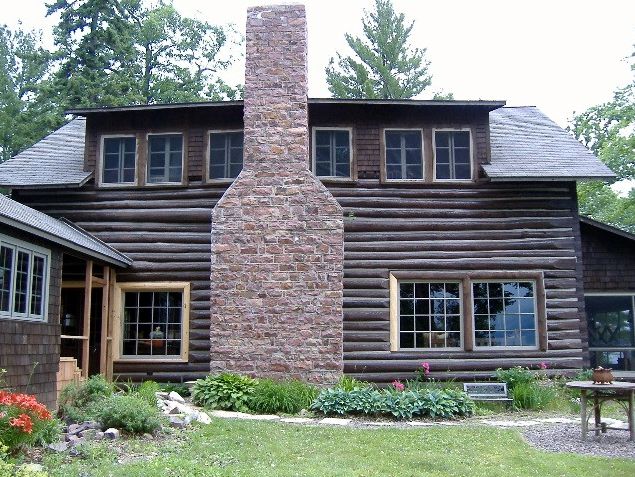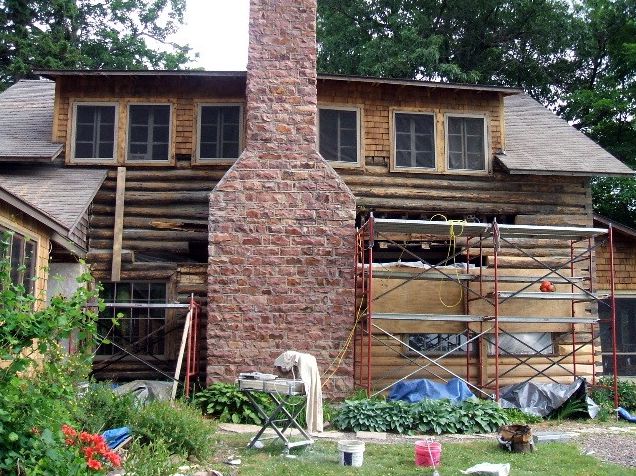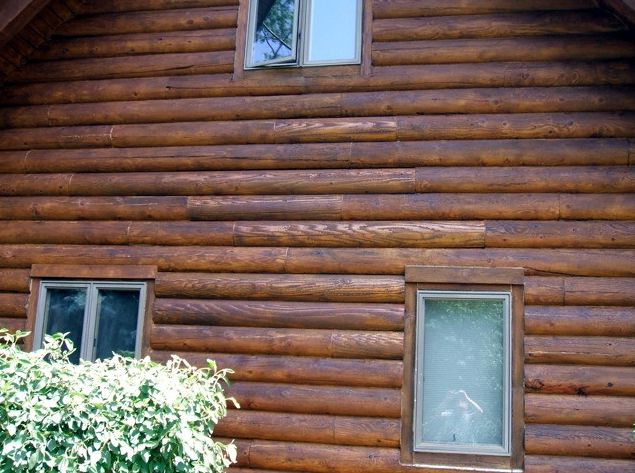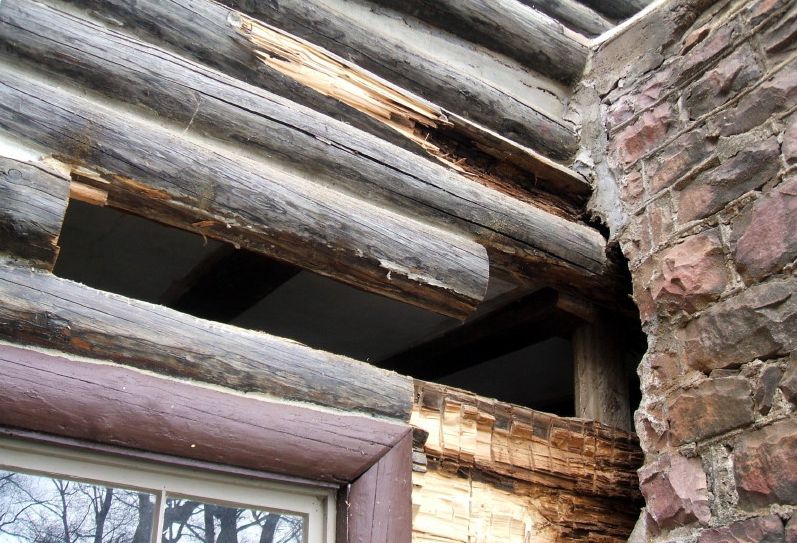 THE SOLUTION
This chinking repair and restoration project lasted over two years. There was over 500 feet of logs replaced and the entire exterior had new chinking installed. Chink fills the gaps between the logs and windows, doors, foundations, rooflines and other areas, preventing air and water from making its way into the log building.
Foam backer was installed behind the lines of chinking. This foam rod insulates the line as well as breaks the bond in the center of the line, allowing for more flexibility of the chinking material.
Edmunds & Company is particularly proud of this project as it showcases the breadth of work we are capable of doing. While the scope of the log work and the restoration in general was very large, it also exemplifies the quality of service we provide to our clients.
This is what the customer had to say once the project was complete:
We realized we were in great hands from our first meeting with Matt Edmunds prior to purchasing our 100+ year old log lodge in Northwest Wisconsin. Matt's expertise was apparent as he surveyed the building and gave us a realistic estimate on the extent of the structural restoration that would be required and the necessary time frame to complete the job.
At the start of the next summer, Matt and his highly talented team, led by Jesse Sopiwnik, began the extensive repair to over 25% of the building. Most of the problems in the structure arose from years of water damage, which had never been addressed properly. The Edmunds crew approached these problem areas from engineering, architectural and aesthetic perspectives and replaced whole sections of the original building, while staying true to the original historic character.
For over five months, the talented men and women of the Edmunds crew came to the project every day with amazing energy, enthusiasm and skill. They made even the most difficult obstacle seem like just another interesting challenge.
The restoration is now complete, and we cannot believe the transformation. In addition to extensive log replacement and repair, the Edmunds team also sand blasted and stained all of the exterior logs and applied fresh chinking. Our historic log lodge, which had previously been dull and weathered, is now restored to its original splendor. We are thrilled with Matt and his team and give them our highest endorsement.


ohn and Nancy Pundyk