Borate Treatment Keeps Your Logs From Rotting
Make your logs last longer with our advanced treatment.
Contact our experts
Borates are a good way to protect against log rot and insects.  Borates treat the logs from within making the wood less likely to decay. Rot can cause expensive repair issues.
Composed of naturally-occurring minerals, Borates are defined by the National Pesticide Information Center as, "wood preservatives are used to treat wood for interior construction including joists, sheathing, sill plates and other uses for over 70 years."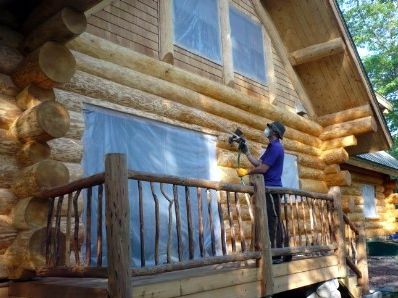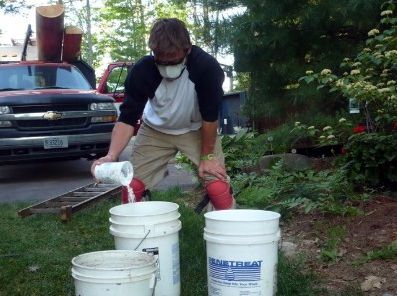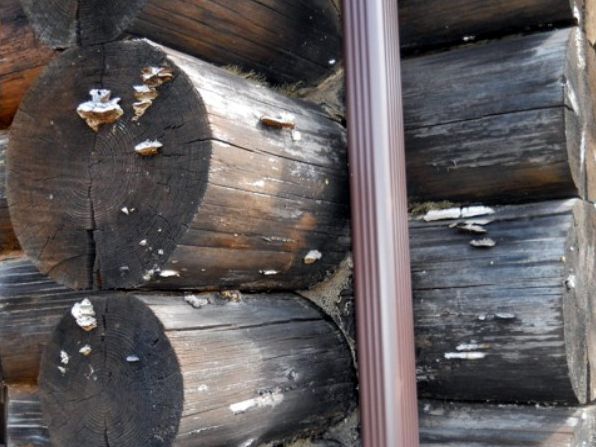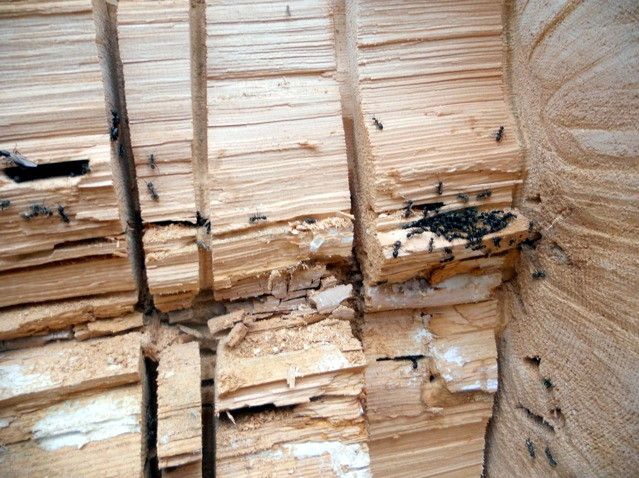 Edmunds & Company uses a product called PeneTreat. It is a powder mixed with water and is applied by spraying the solution onto raw wood. The borate solution soaks into the wood fiber, becoming part of the wood.
After PeneTreat is applied, the logs are allowed to dry for about 24 hours and then a quality log home stain is applied.  On most log homes, we use this borate treatment after blasting the logsto remove the failed finish.
Edmunds & Company is ready to help protect your investment. Contact us or call 715-373-5744.