LOG HOME RESTORATION IN DULUTH, MINNESOTA
This log home restoration in Duluth, Minnesota presented many challenges, but we were able to successfully meet each challenge and restore the home to its true beauty.
The home was built in 1996. An 18-year old log home can develop several problems. Like many log homes, water from an upper story roof had splashed back onto the bottom logs causing the lower four courses of logs to rot out along the edge of the deck.
The rotten logs were easy to identify, but it wasn't until we started tearing into them that we discovered the extent of the rot.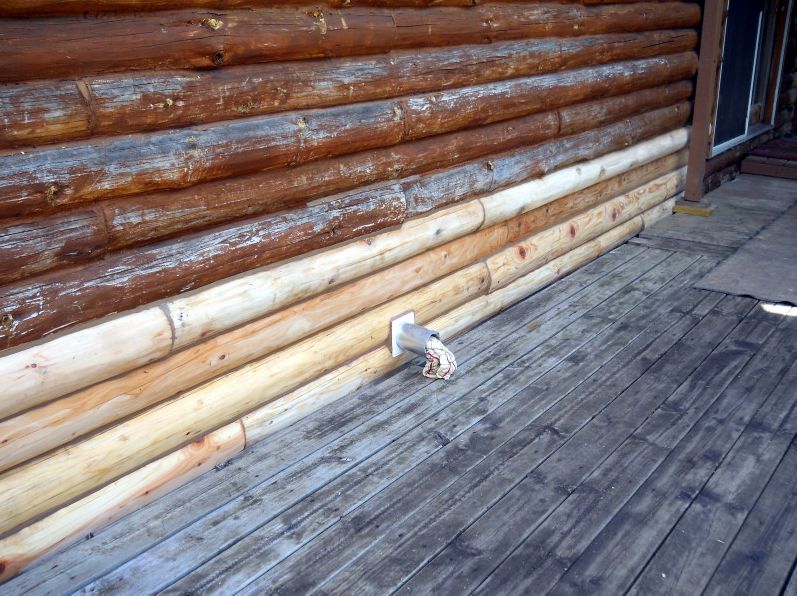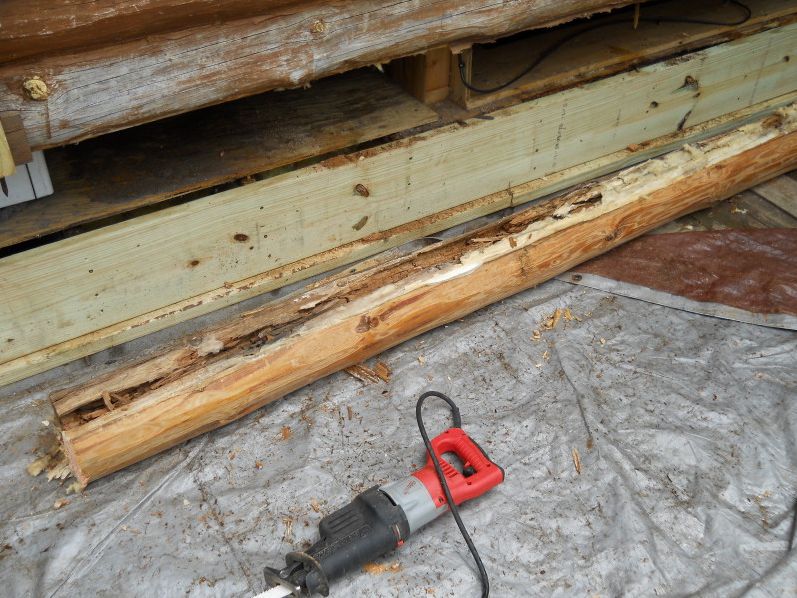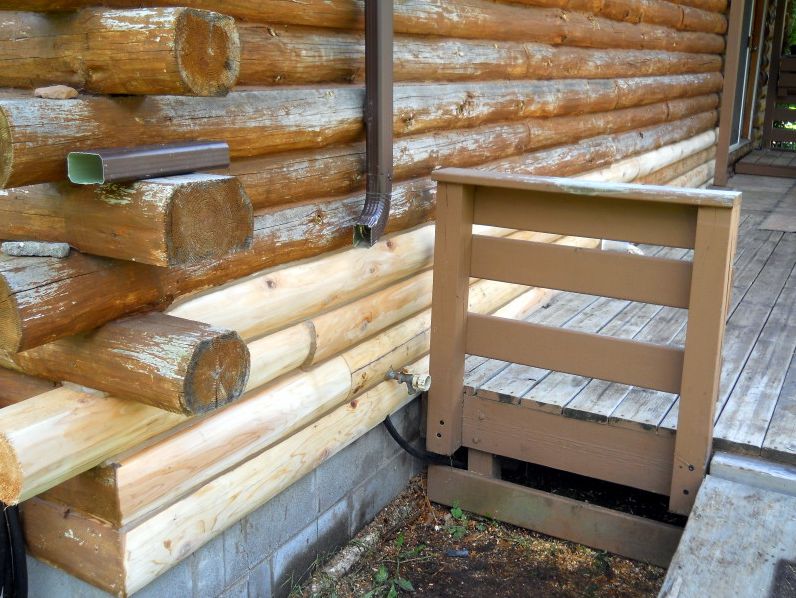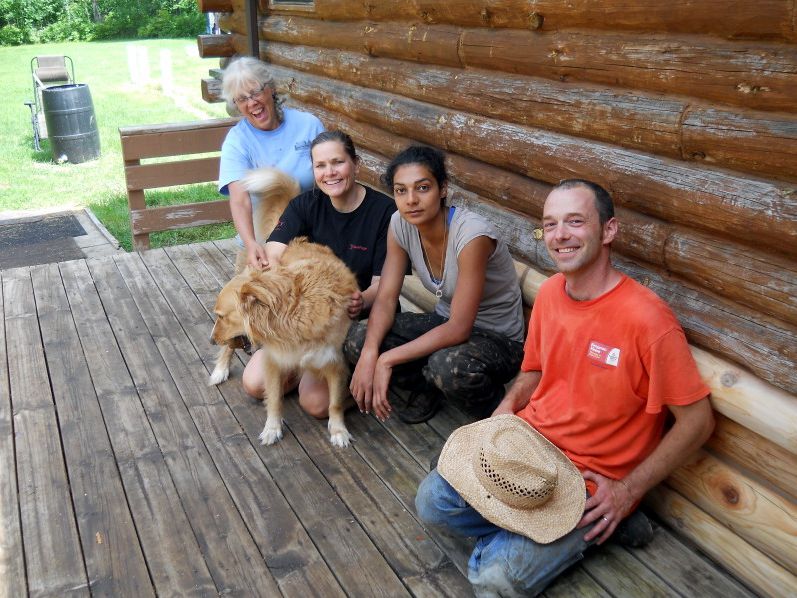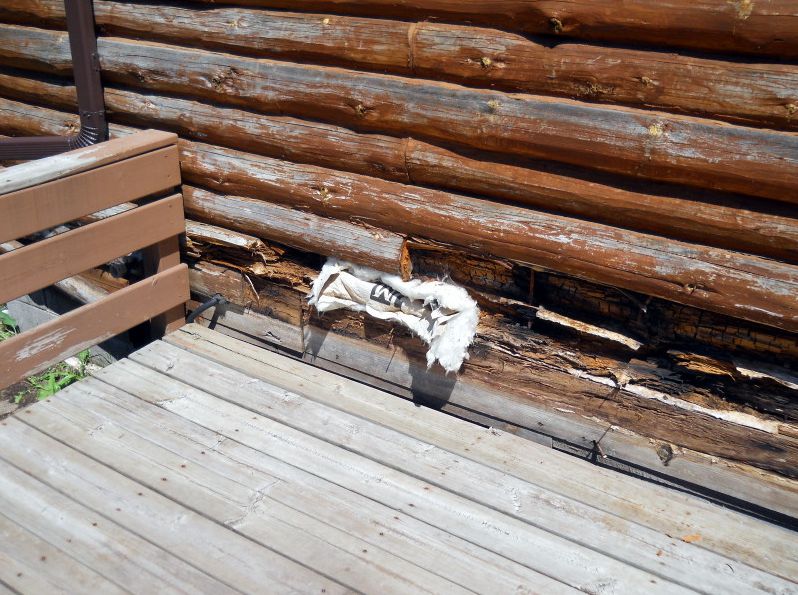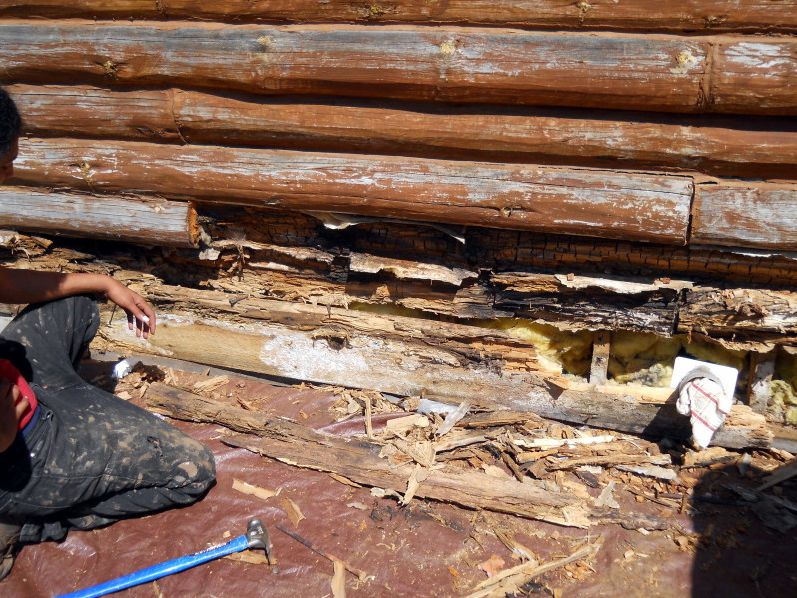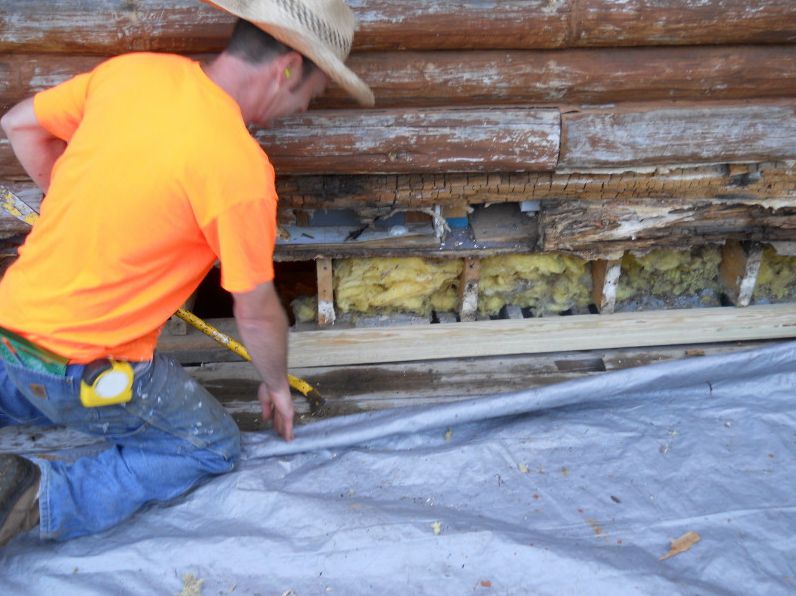 THE SOLUTION
We made a site visit in the spring of 2014, inspected the logs and discussed the repair process with the owner, Melanie Dubla. A few months later, we were back and repaired the logs in the space of about a week.
This type of project is what Edmunds & Company specializes in. One thing that was a bit unusual on this log repair project was the extent of the damage to the floor system of the interior of the home.
We had to support the floor inside and replace the rim joist and the sill plate to make the wall solid. "Whatever it takes", as our crew says. Sometimes we run into unexpected issues in doing log home repairs, but it is nothing we haven't seen before.
Solving unusual problems is something our crews are skilled at doing, and in fact – they like a challenge. Melanie was happy with their results.
Note: The finish on the logs has deteriorated to the point where it will need to be removed and new stain applied, however this will be done at a later time. Click here for more information on refinishing.
Call us and see how we can help you solve any problem you are having with your log home or cabin. 715-373-5744