REPLACING ROTTED LOGS USING CEDAR HALF-LOGS – HAMPSHIRE, ILLINOIS
This log home is located near Hampshire, Illinois in the northern part of the state. It has some nice design features that make it attractive. However, the west side of the building was in rough shape. The gable end had little to no shade and the sun had compromised the old finish.
We met with the owners, Karen and John Curtin, and created an action plan. They didn't want to see the home where they had raised their children fall into disrepair.
Over time, the stain became so deteriorated that the wall was basically unprotected from the elements. Within the space of about ten years, some logs became rotten.
Most of the logs that rotted had significant up-facing "checks" or cracks in them. "Up-facing" means that the cracks are on the upper side of the log where they can readily catch the rain.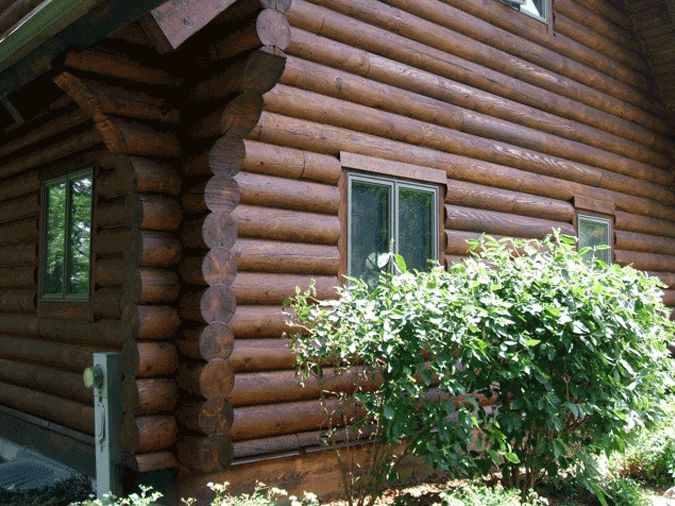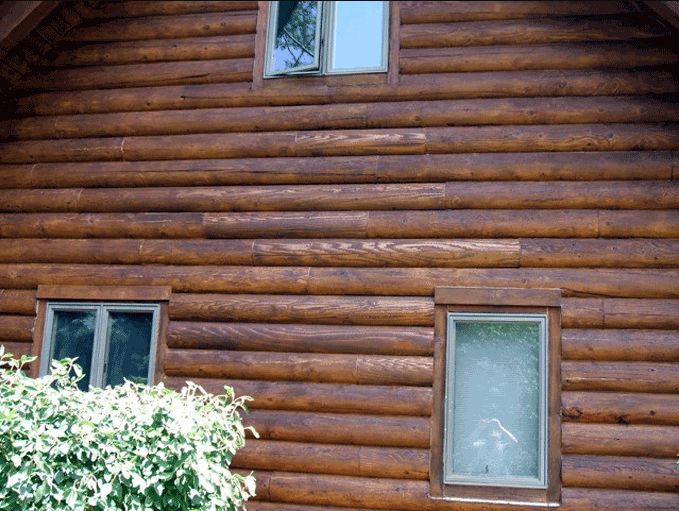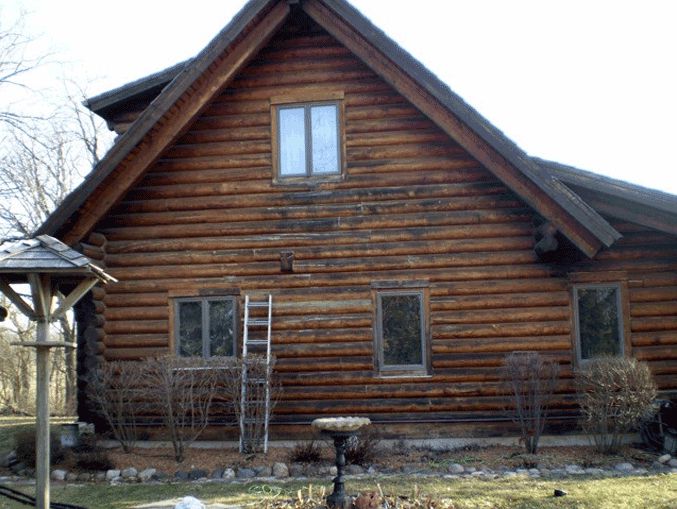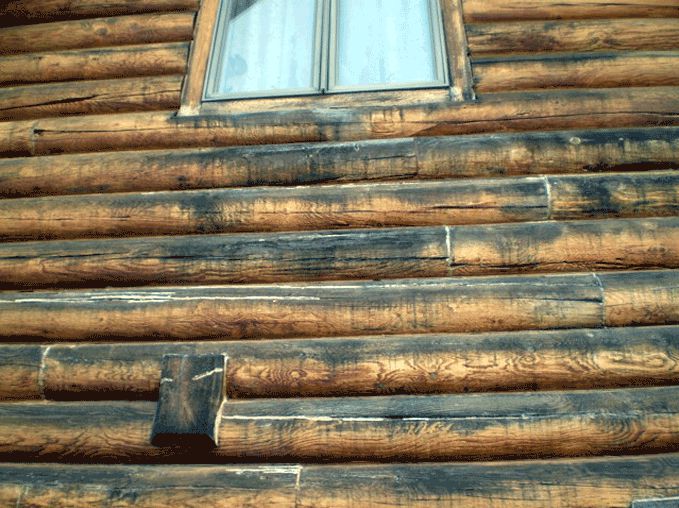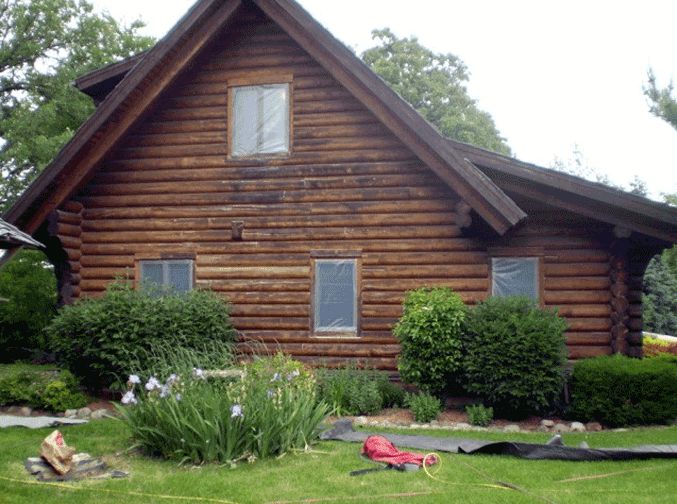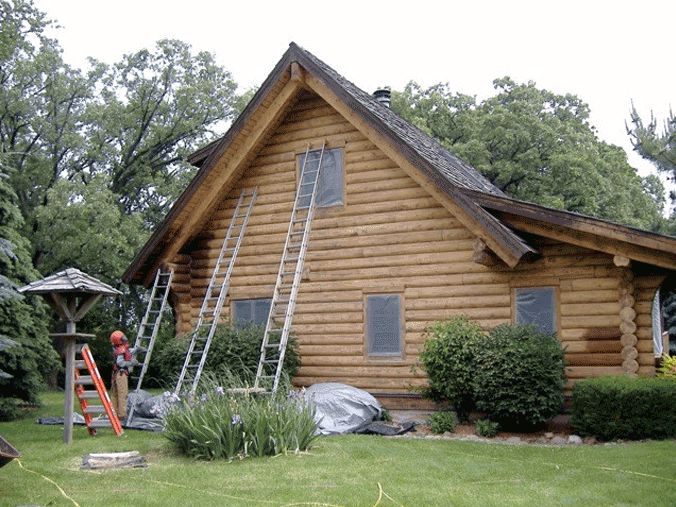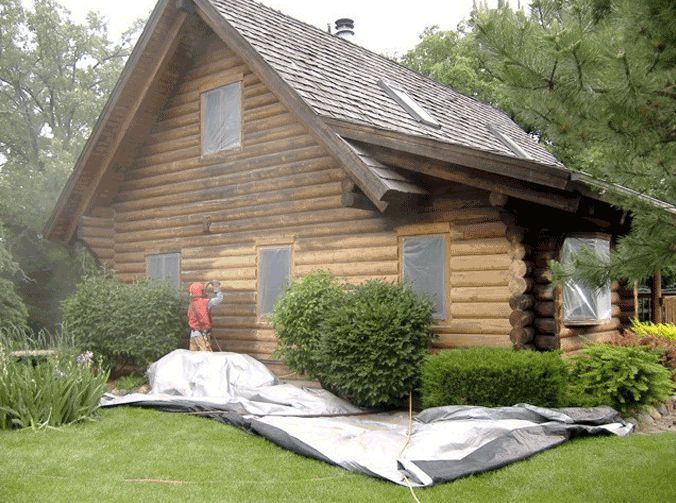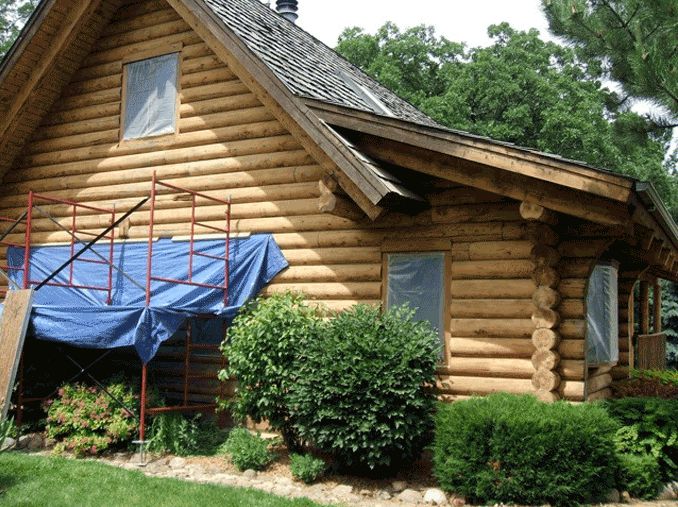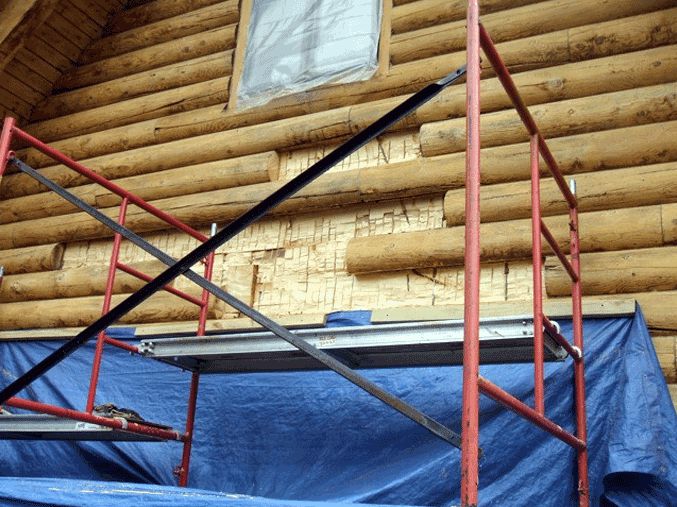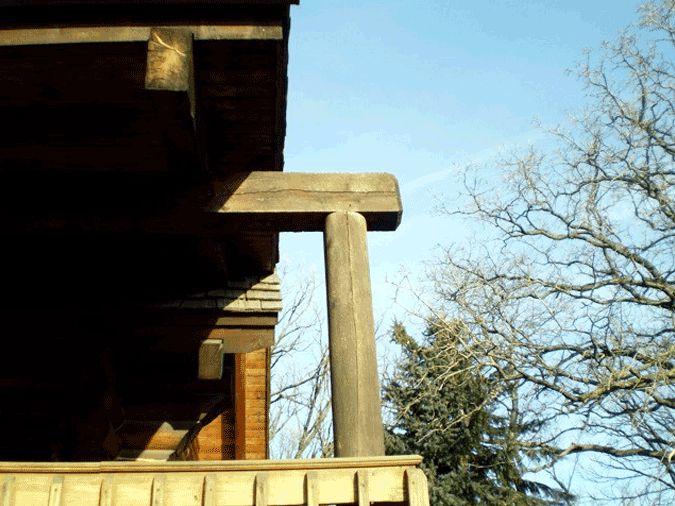 THE SOLUTION
Some log homes are built using what's called "turned logs". These logs are run through a lathe where they are turned into logs of similar shape and diameter. In our 40+ years of experience doing log home restoration work, we regularly see rot like this in homes built from turned logs. Why?
Turned logs tend to check more. This checking can contribute to rot when logs are allowed to fester over time. Learn more about what you can do to protect your logs from this fate. Click here for information on filling checks and cracks in logs.
This was a "full service" project that required lots of expertise and experience. To complete this project we:
This is what Karen had to say once the project was complete:
"Thank you for the job well done on the restoration of my log home. I had much trepidation regarding the mess that would ensue but my fear was soon over as I saw your staff work. Each person was considerate, professional and took every precaution to make the job go smoothly. I appreciate their efforts."

Karen Curtin, Hampshire, IL
Looking for a company that knows how important it is for you to have your log home repaired the right way. Contact Edmunds & Company and talk to someone who's been doing this work for many years.
Or call 715-373-5744 to get some answers to your log home questions.