SANDBLASTING OR COB BLASTING NEAR GORDON, WISCONSIN
On this project, we worked on a 12-year old split-log sided home. At first glance, the finish looked fine, but on closer inspection, it was peeling. The customer called to have another coat of stain applied, but after inspecting the condition of the current finish, it was decided that the best course of action was to blast off the finish down to fresh wood before re-applying stain.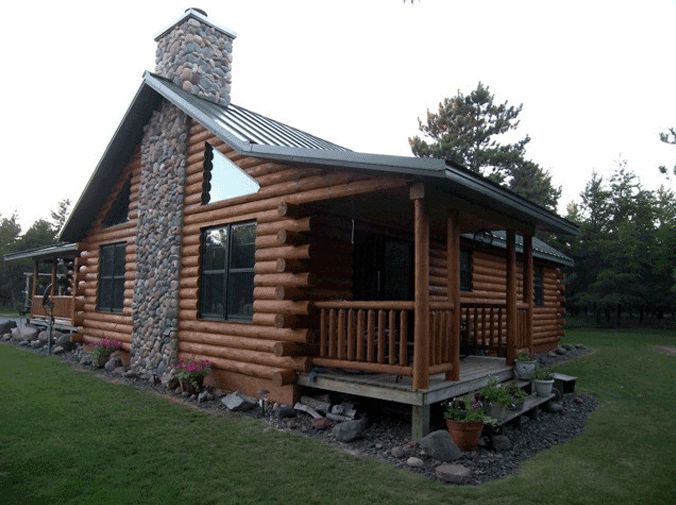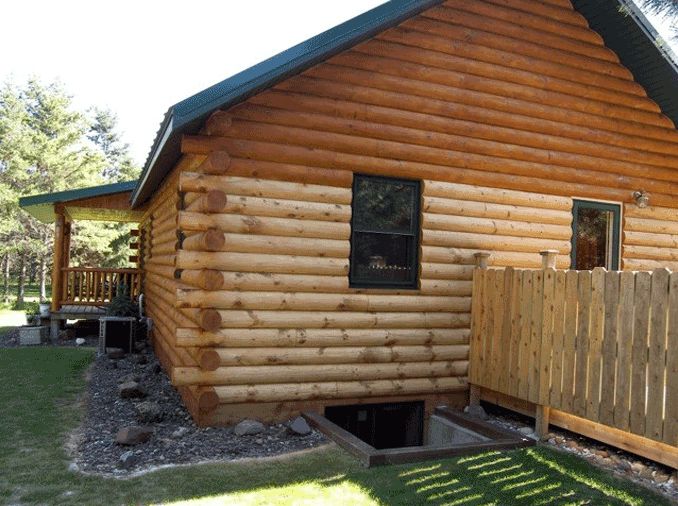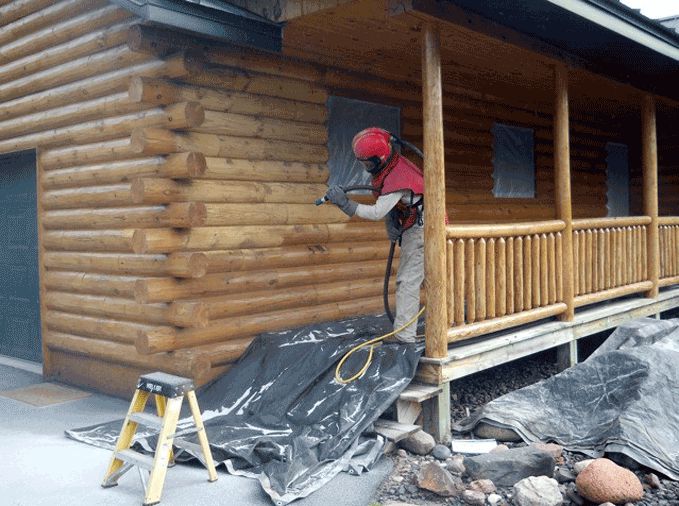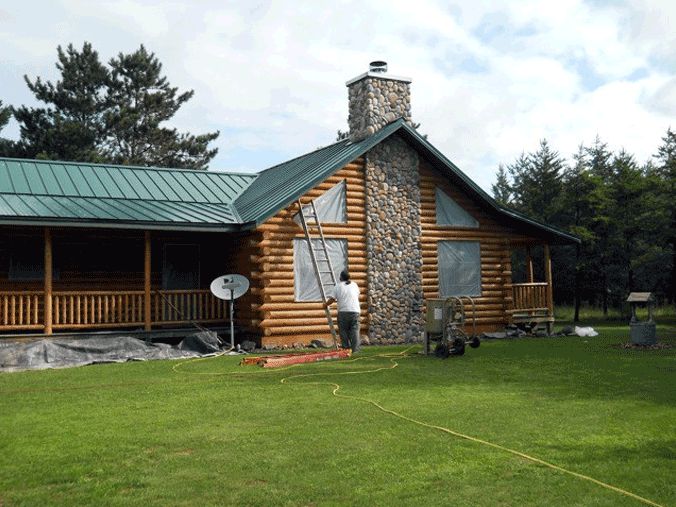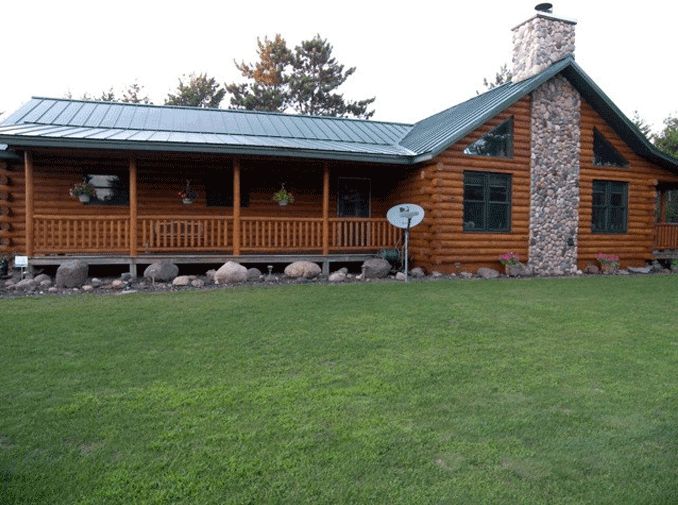 THE SOLUTION
If a building has multiple layers of paint or stain, we generally recommend removing it with blasting, either with sand, corncob, or crushed glass, depending on the toughness and amount of finish that needs to be removed.
Most of the time, we do the blasting and apply a borate preservative in order to get the building ready for stain. In this case, the customer wanted to apply the stain after it was blasted. We work with customers to figure out what works best for their circumstances.
Edmunds & Company specializes in blasting log homes. We have the experience and knowledge necessary to assess what a log building needs to restore its beauty for years to come. We can restore the exterior of a log home or cabin so that it can be maintained and protected against rot.
Not sure if your home needs refinishing services or just another coat of stain – call the experts. Call Edmunds & Company 715-373-5744 or contact us.
We are here to help!